Hi guys,
here is my newest eBay trade
(I guess some of you had seen the auction in ebay.de a couple of weeks ago):
Four cans and two little spice containers, I believe from a vintage STANDARD B RATION, today called UGR. I don't know the exact age, the eBay seller said they were from about 1960, but I'm not sure, because I can't interpret the codes! Do you have any idea how old they could be
The condition is nice
!
Here are the photos:
All at one glance:
All at one glance without the spice containers:
Olive green cans side view:
Silver cans side view:
CHICKEN BONED (13 oz), code P65 269 7: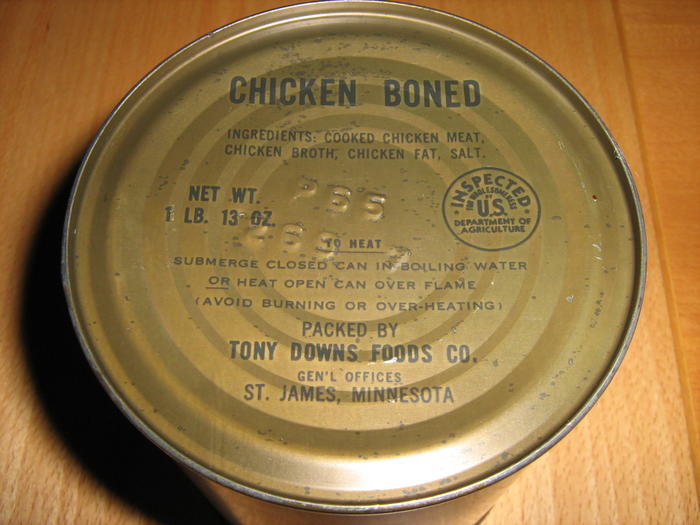 PECANS, SHELLED (1 LB.), code C 0:
PECANS, SHELLED (1 LB.), code 04400 W7208:
BREAKFAST COCOA (1 LB.), no code:
Here the two spice containers, WHOLE CLOVES (2 oz) and GROUND CINNAMON (4 oz), compared to a MCI BONED CHICKEN (5 ¾ oz):
Here the can with CHICKEN BONED (13 oz) compared to a MCI BONED CHICKEN (5 ¾ oz), same producer:
So long mreheater72