At Ebay.de have been for a certain time some new "allegedly" German EPas, made from commercial supermarket items.
Now here is the official Bundeswehr page how the
->new 19 EPas<-
look like and what´s in there.
(All pic´s from Ebay.de)
Note the English text at the lable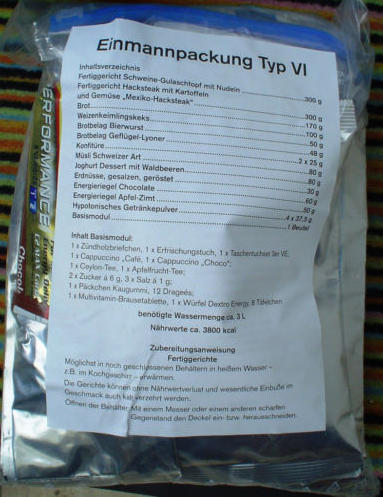 now it´s German
Not a clear, but brown packing.
They aren´t really new. They are now a mixture of known "old" EPa items mixed with civil, commercial items to increase varity. The entrees are the same as we can buy at
every supermarket
The only, real new thing is the freezedried made by
http://www.trekneat.de