Hello
Have Polish 24h SRG's for sale.
3x SRG1 DOS1 - 31 October 2018 (tin of bacon, poultury stew, meatballs in vegetable sauce, minced chicken and pork luncheon meat)
2x SRG2 DOS1 - 30 November 2018 (pate with pork, beans stewed with meat in tomato sauce, pork neck in sauce with vegetables, canned luncheon "lisiecka")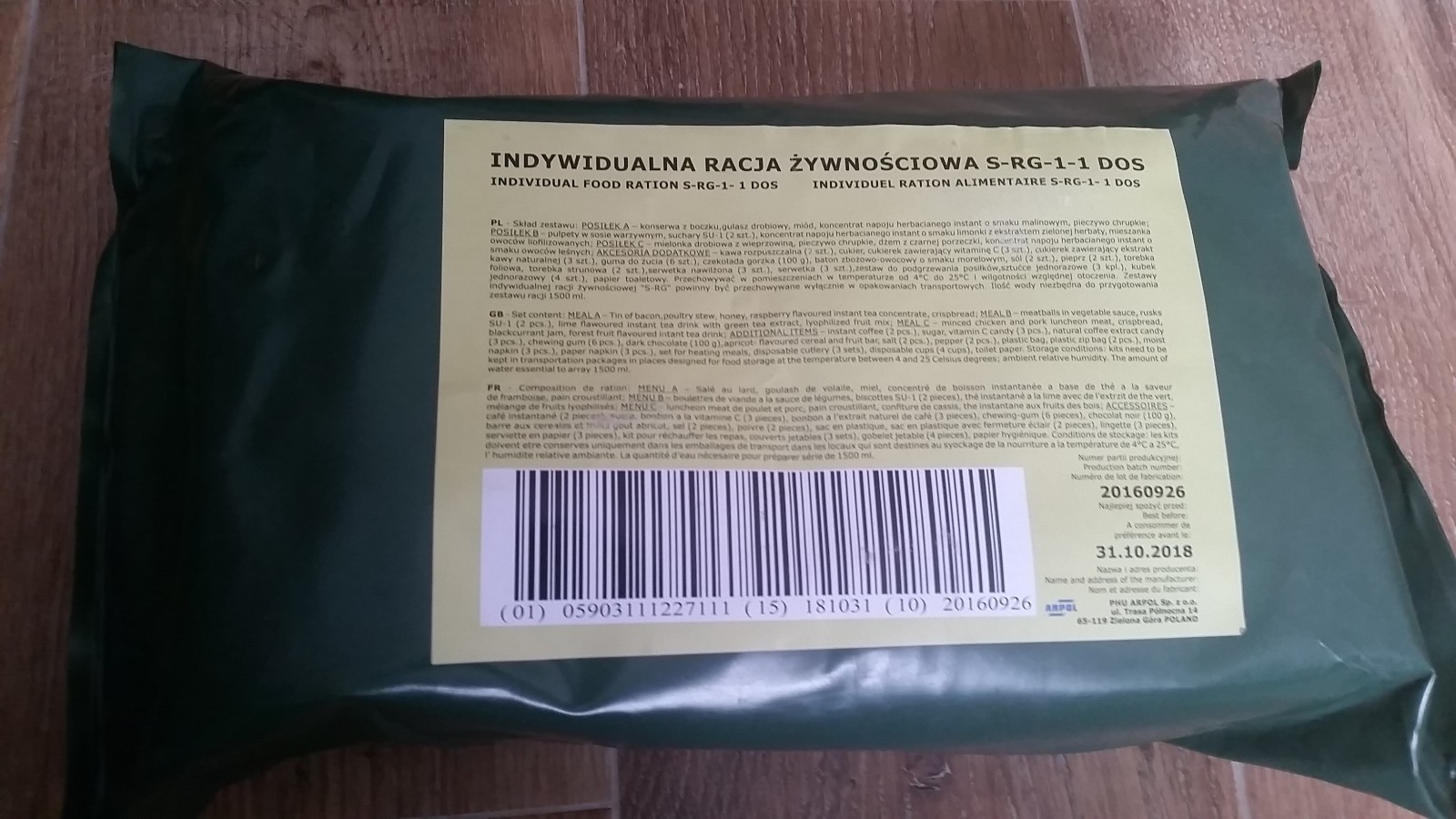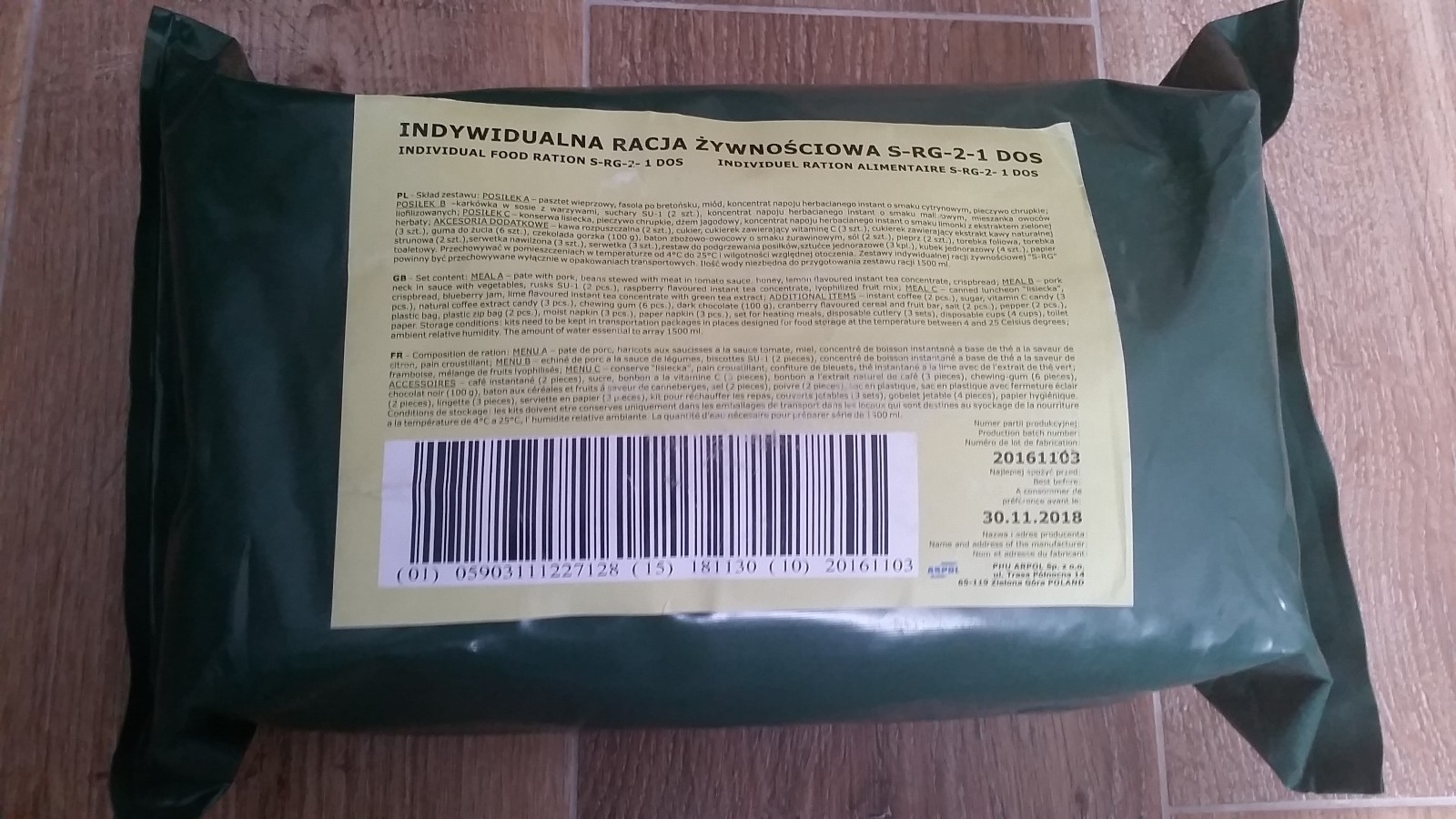 $50 for package with shipping directly from Poland. 2kg package of food and many accessories.
You can buy with confidence. I am selling food rations since 2015. Take responsibility for my items.
PS
Also have French 24h RCIR's and single meal RIE's for sale.
If you are interested, please PM me.
Thank you.
Have a nice day.