Had a great trade with Keystone!! From LS to Ontario, Canada in a week! Great guy to deal with, I highly recommend trading with this member!!
---
Just had a really good deal with tporter762 on a "MRE grab bag" Thanks.
---
Just had a fab deal with Treesuit ! Whoo hoo !
I'd do it again if I had any money left
Avid practitioner of the martial art: KLIK-PAO
---
I just got my grab-box from Treesuit, EXCELLENT!!!!!
..and Mrs.Bypah just got hooked on those snacks....
this is our second deal,many more to come....
Peace!
4/27
Guess what?? Mrs. Bypah liked it so much I'm ordering another one....
Last edited by
Bypah
on Mon Apr 27, 2009 9:13 pm, edited 2 times in total.
"Live long and prosper..."
---
I got my grab bag case from Treesuit today. It was a smooth transaction. Everything arrived undamaged. He is definitely good to deal with.
"That others might live."
---
I did a purchase from treesuit via ebay. Nice and smooth transaction.
---
Just today I received another "grab-a-box" from Treesuit....Excellent as always!!!!
And it was a heavy one full of goodies... Mrs.Bypah enjoyed it and sends her thanks!!!
Brian,thank you!!!
Peace!
"Live long and prosper..."
---
I just got a customized box of goodies, way more than I thought , from Treesuit !
Way to go, Brian !!!!!!
Avid practitioner of the martial art: KLIK-PAO
---
Big +1 to Norge. I would be content to just say, he's good to trade with, however, I feel he merits more than that. I would like to mention our trade here, so that we can see, that a trade can get off to a rocky start and still end up being a good trade in the end. As a bit of a back story, he contacted me several months ago when I wasn't around the forums due to my own issues on the homefront. I did get back to him around the New Year, and expressed an interest in trading, to which he got back to me pretty quick. I told him at the time, that I would be financially able to do a trade around late Feb, early March. He was ok with that. I had sent a few IM's to advise of what I had available, etc. l had sent a couple more, and my last was asking what he had to trade in return, and I was waiting for a reply.
Time passes and I still don't hear anything so I figured (erroneously) he didn't want to complete a trade, and made a post to trade with someone else on the forums. At this time, Norge could have just sent a PM to me, and no one would have been the wiser, but he Manned up, and posted for everyone to see, that he let it (the trade) slip his memory due to issues on his end, and would continue on with the trade. That really impressed me, as no better mark of character exists in my opinion.
We settled on a trade and kept in regular contact through the shipping process. He got what was promised, and in return, he sent me much more than I had expected. Norge is a real stand up guy, whom I would not hesitate to trade with again, and I would encourage anyone here to consider trading with him as well.
What I got: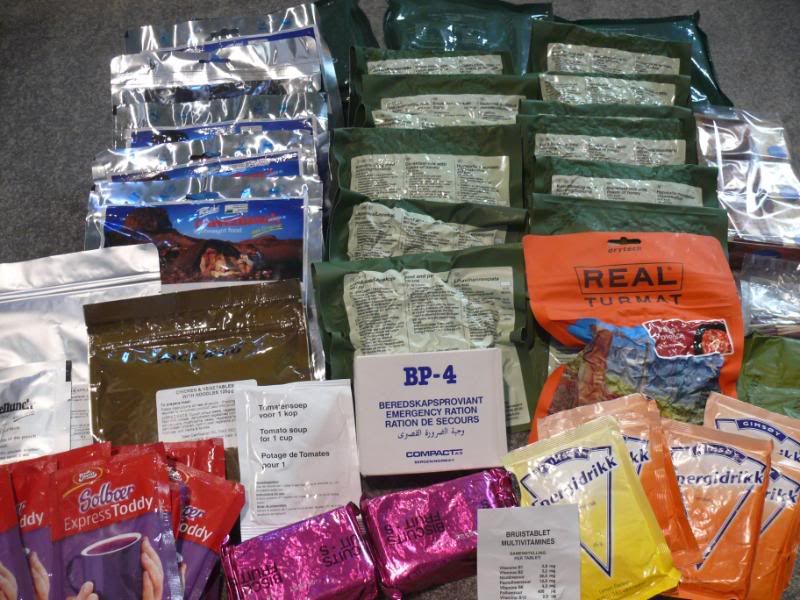 the Danish Caviar spread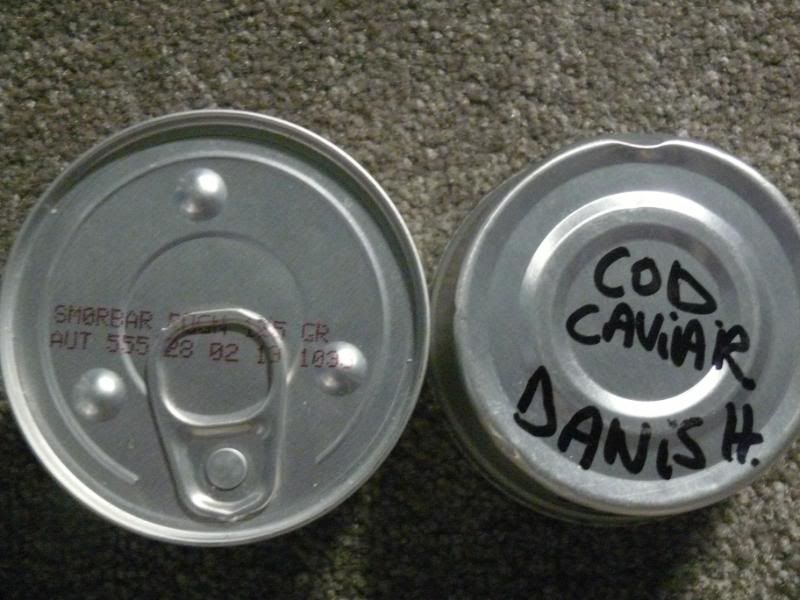 Big thanks once again to Norge!
---
Hi Guys,
Just an update for me. Just completed a deal with Jpak and all went smooth. Also another deal with Dirtbag, nicely done! And last by not least Bypah, another satisfied customer.
Mr. Eman...just saw your trade with Norge. Very impressive to say the least and congratulations. The energy drink mixes you have there are very delicious and the DRYTECH meal..
---
---
Who is online
Users browsing this forum: No registered users and 6 guests