I just had my first RCIR, at least some portions of it. It is menu #2: Salmon, rice, and vegetables / Lamb Tajine. It was packed on April 25, 2007.
I will do this post in two parts. First the contents and then the review of the meal.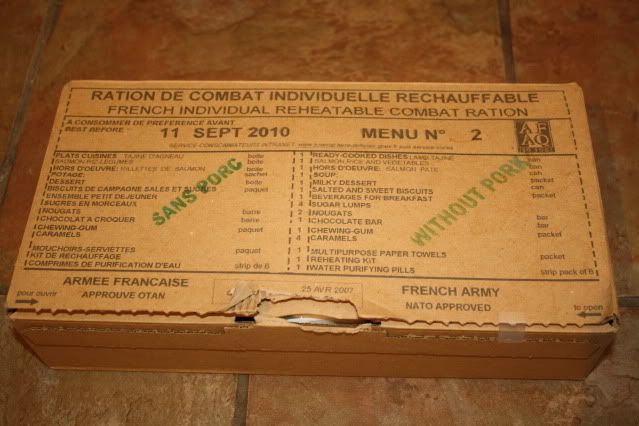 Outside of the box
First look in the box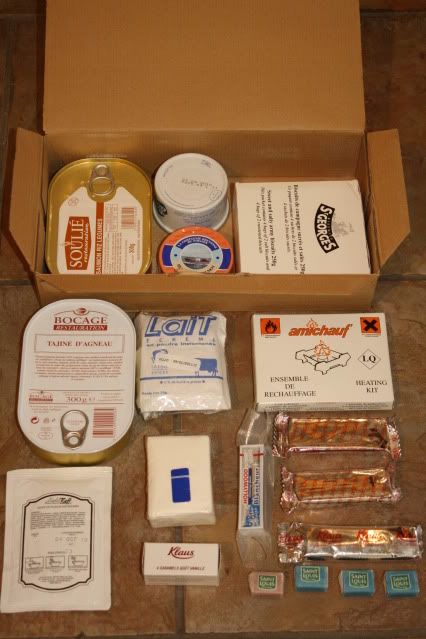 Full contents: From top to bottom column by column: Salmon, rice, and vegetables, Lamb Tajine, Fish soup, Carmel Milky Desert, Salmon Pate, Beverage pack, Tissues, Caramels, Biscuits (salt/sweet), Heater pack, 2 Nougats, Mint gum (very strong), Chocolate Bar, 4 Sugar cubes.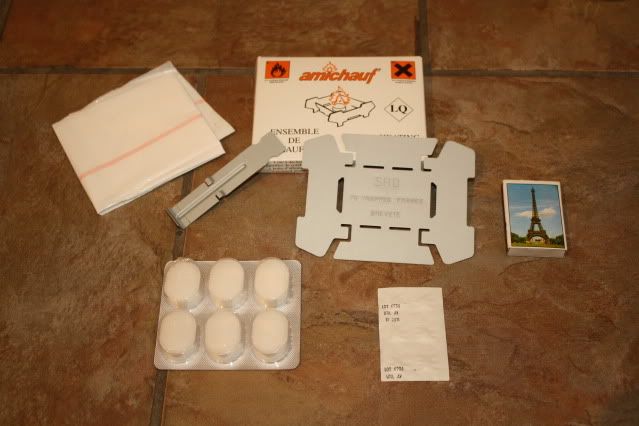 Heating Kit: Clockwise from top left: Plastic bag, can lifter (for removing from heat), folding stove, matches, water purification tables, esbit-type fuel.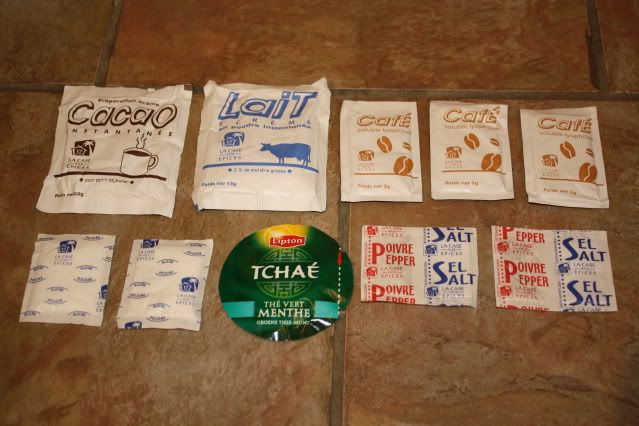 Cocoa, Milk, 3 coffee, 2 sugar packets, Mint tea, 2 packets of pepper/salt.
Next post: The food...