As mentioned, I got some of these: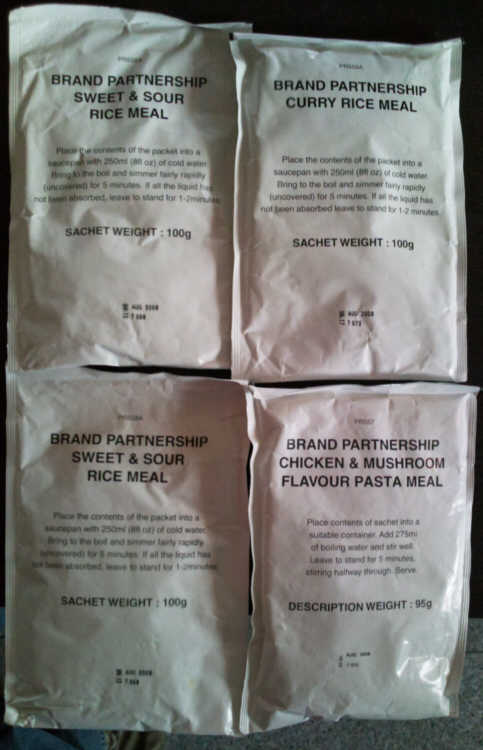 Today I gave one a try
What´s your very first thought?!?!
Right - Yecch, maggots...
As advised, in a pot with cold water
let it boil and simmer
enjoy it
At least, it was "OK", pretty sour but a vegetarin meal.
The biggest disadvantage as a military meal, you need a pot and boil(ing) water for ar least 5-10 min. Not suitable as a ready to eat meal in the fields or any other freezedried ration where you just have to heat up water and let it soak.
Another, but minor was the smell. I had it as lunch at work and it covered the whole staion with it´s uncommon, "suspicious" smell