In a recent trade with Treesuit, he gave me a couple Norwegian rations to try. In addition to 2 complete breakfast menus, I got 2 main entrees. Up for review tonight is Cod and Potato Casserole with some store bought Lefse. I am more of a turf, than surf kinda guy, but I had a feeling this would be worthwhile.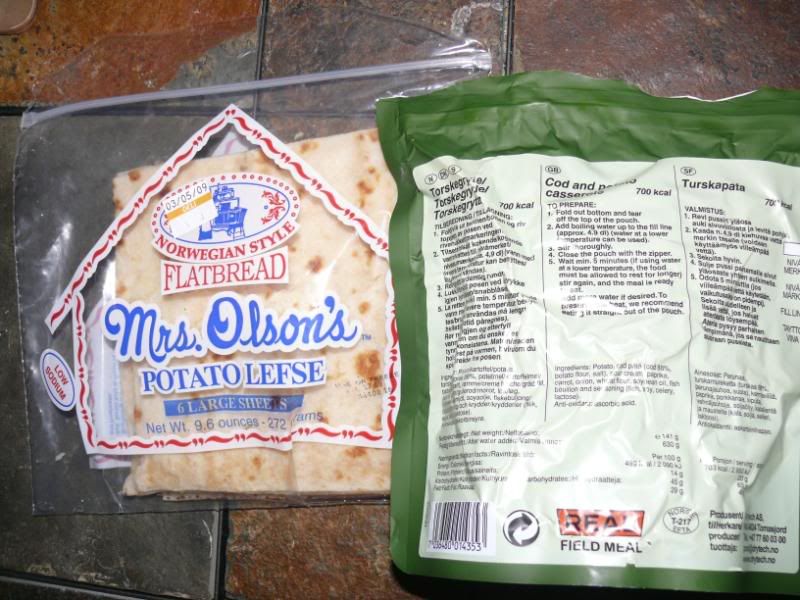 I noticed a difference in the 2, one being 700 cal and the other 800 cal. In the pics you can see the variations in ingredients.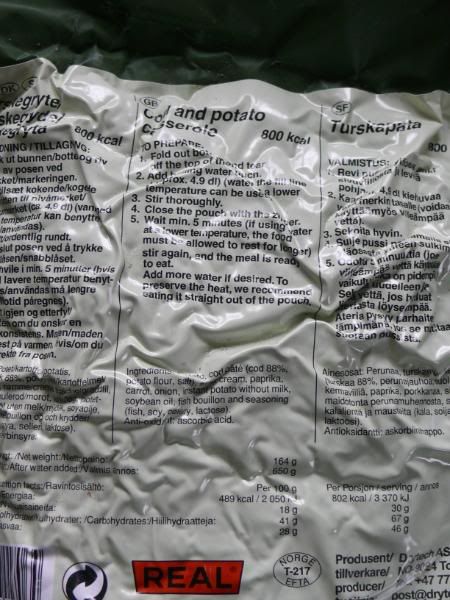 Lotsa life left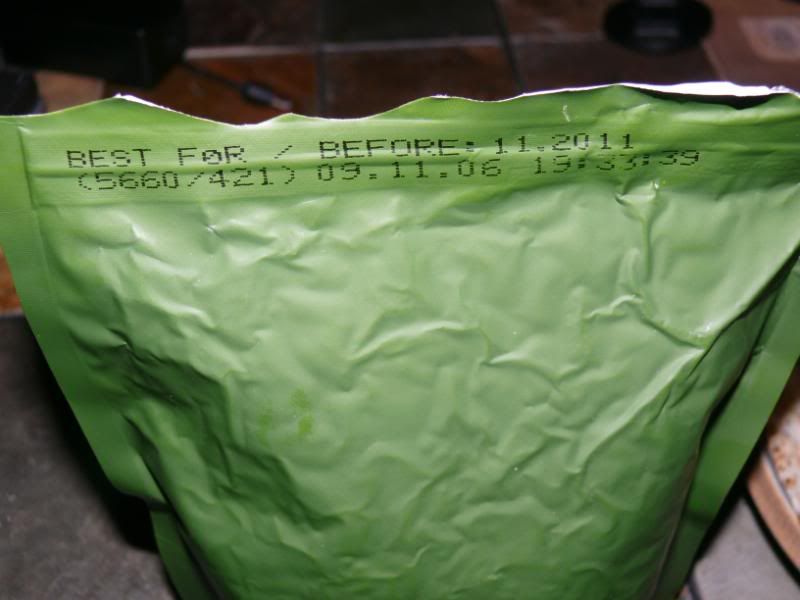 Forgive the grainy shot, but here is the contents when opened. I noticed a subtle fishy smell, which I found rather pleasant, and not what I was expecting. The directions call for about 2 cups of boiling water, which I found needed to be added about 2/3 cup at a time, stirred well, then repeat. Once the water is completely in, you really have to stir well, then let stand at least 5 minutes. I found that you can miss a spot given the contour of the pouch, and get a bite of powder, in which case you simply fold back in with the rest of the entree and you are good to go.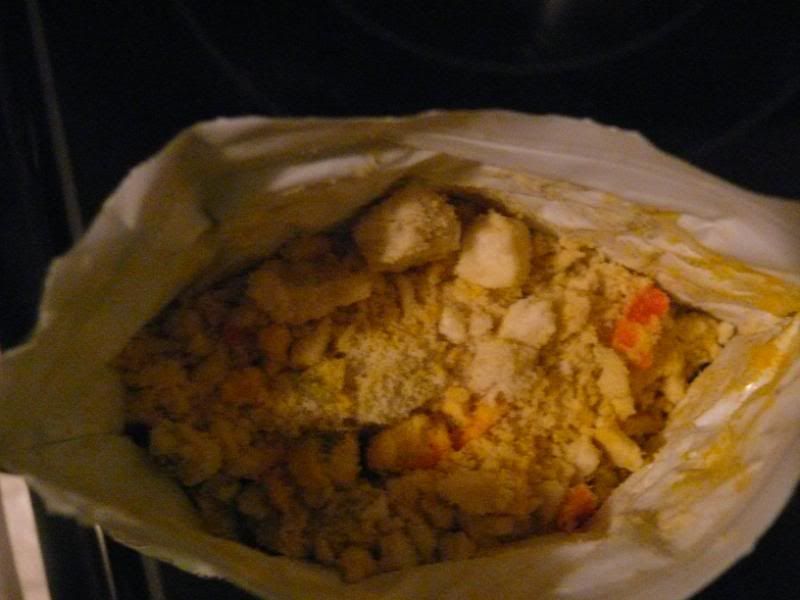 After about 5 minutes or so, and another stir, you get this. The consistency itself wasn't too bad, although the fish, like most freeze dried meats I've encountered, had a kind of rubbery, overcooked texture, but not something that took away from the enjoyment of the meal. The taste was of fresh mashed potatoes, buttered, with some veggies and fish mixed in. Again, I noticed that it did not have a strong fishy, chowdery smell, which is surprising given the amount of fish in it. My wife (part Norwegian herself) who absolutely refuses to touch any ration, gave this a go, and had a few good size bites. She thought it not too bad, and said she'd try it again. I too echo that sentiment. This is one I would try again myself. Very filling, and I can imagine a good ration to chow down on, on a cold Norwegian afternoon or evening.