I've never tried freeze-dried food before, so I wasn't really sure what to expect. I bought one of the Mountain House favorites cases, with six bags. It was $33, so not exactly cheap. With a combined calorie count of 3,300, it's $1 per 100 calories, at least twice as expensive as MREs per calorie. The shelf life is 7 years, longer than an MRE is intended to last, but no longer than a properly stored MRE actually does last.
I decided to give one bag a try, and keep the rest. First up: Lasagna with Meat Sauce.
Bag front: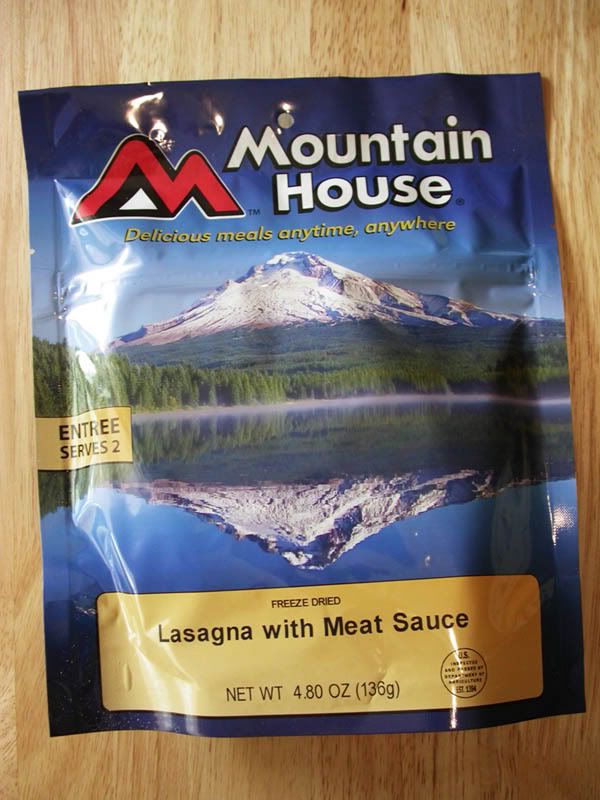 Reverse: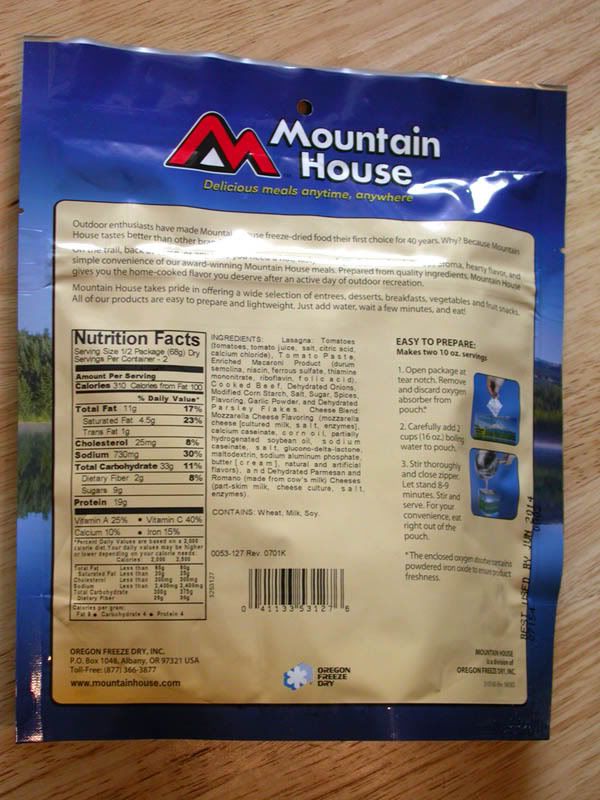 Nutrition: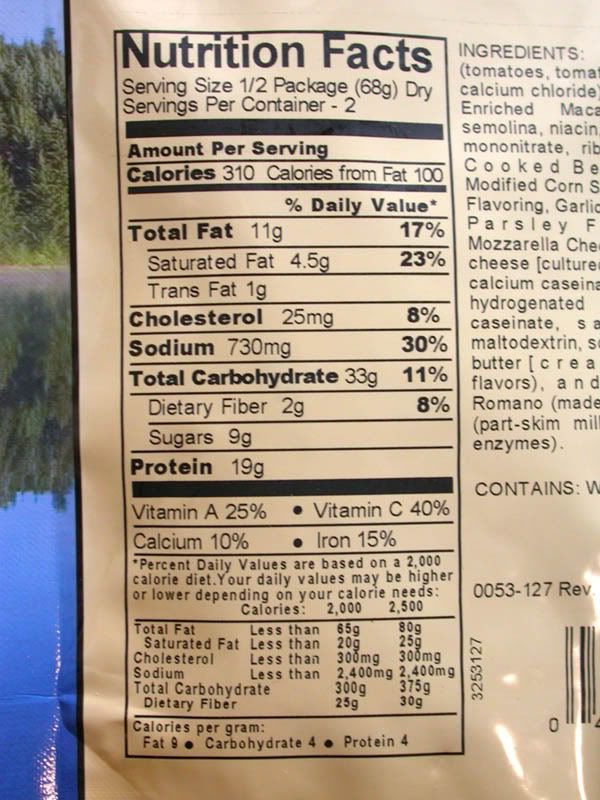 Ingredients: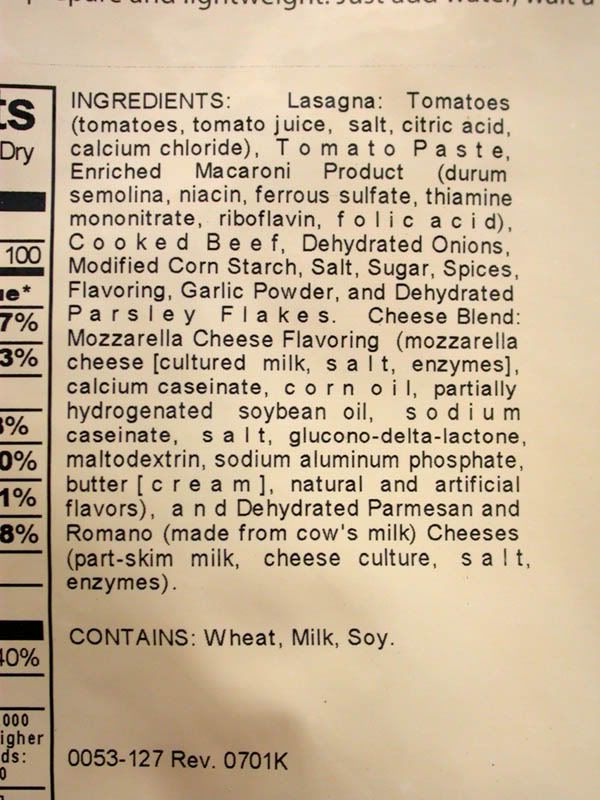 Best by:
Package open - the oxygen absorber is visible: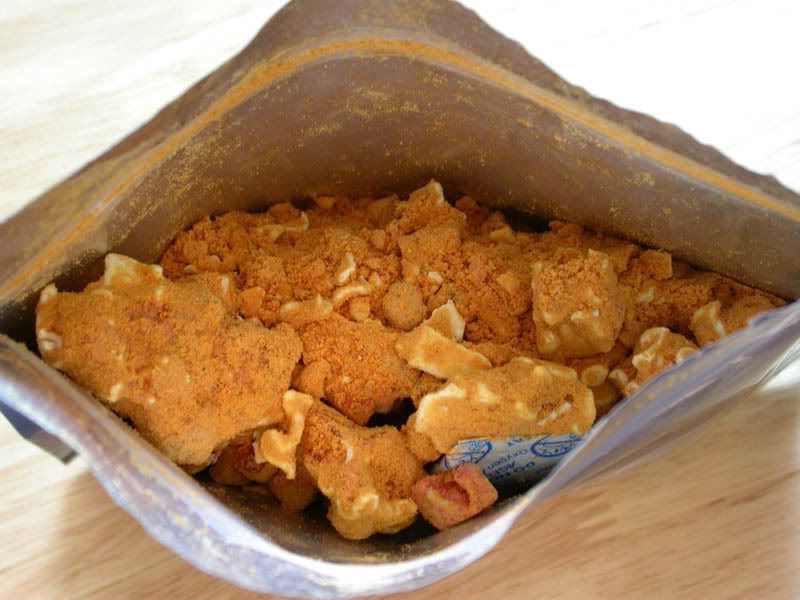 In a bowl - They recommend mixing it in the bag, but I decided on a bowl to make the photography easier: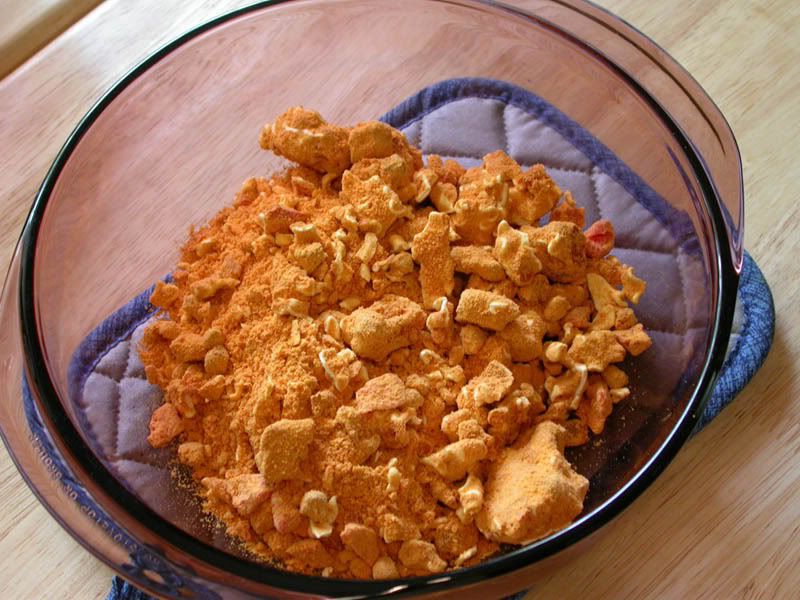 Closer: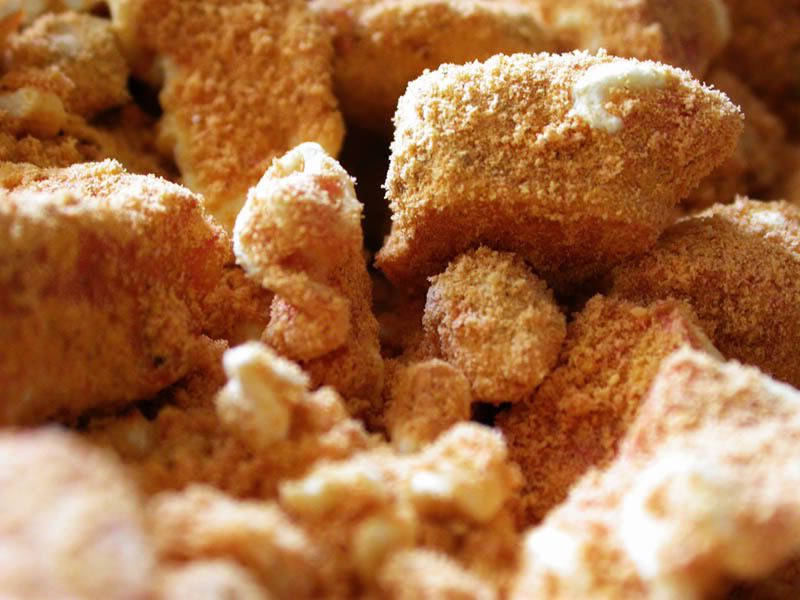 Profile: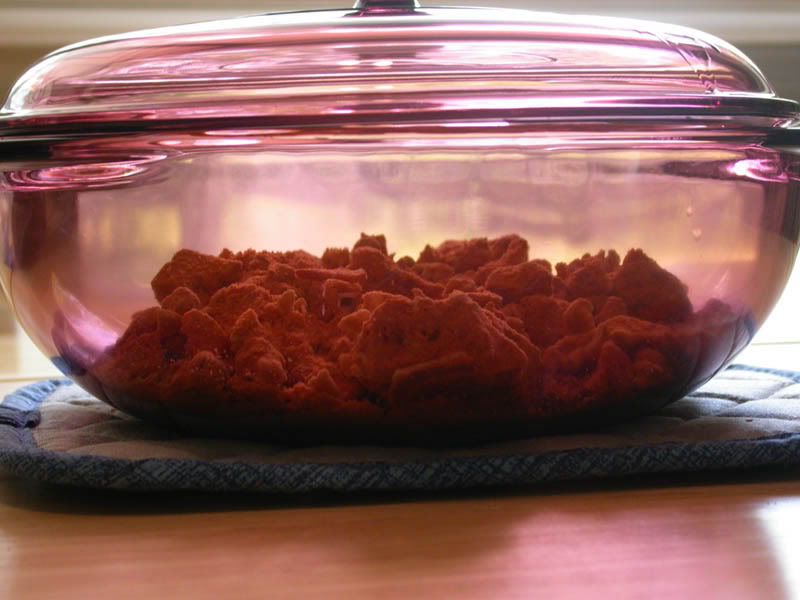 Mixed with 2 cups boiling water - I added a little more to compensate for water lost to evaporation, since I wasn't mixing it in a sealed bag: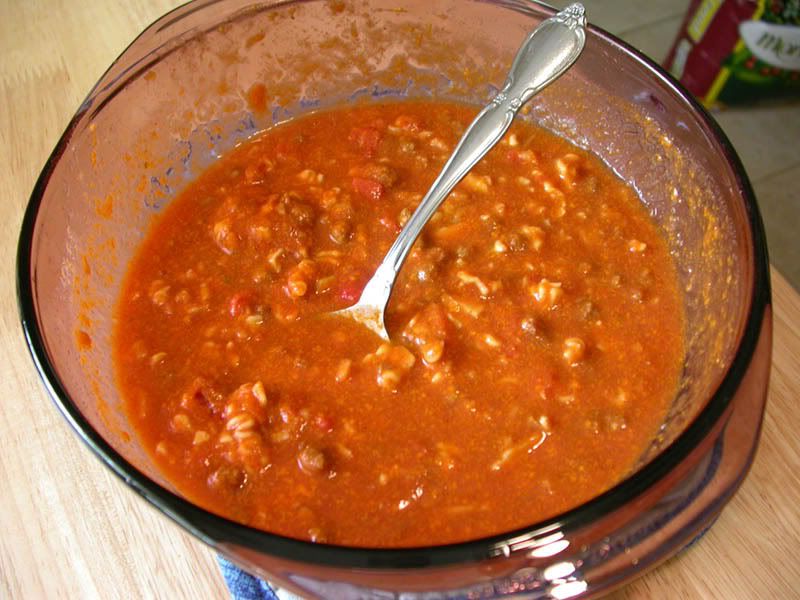 Closer: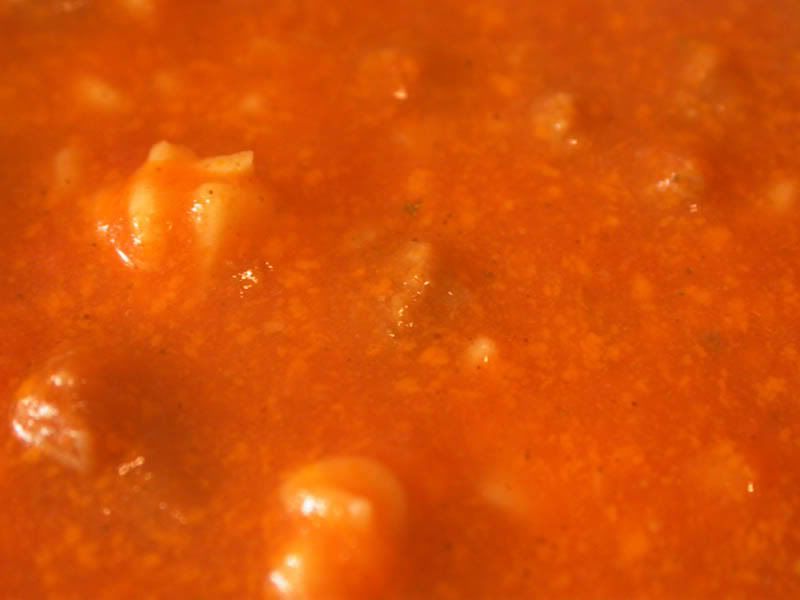 It reconstitutes in 10 minutes or so. And it tastes great. Definitely the prevailing taste is tomato, but the meat, cheese and noodles are all in there too. The texture was pretty good, though some of the meat was a bit chewy. It compares well with the Stouffer's frozen lasagnas - not as much cheese, but the freeze dried tomatoes taste fresher.
I was pretty hungry and I ate more than half of it, but I didn't finish it. If served with sides, it would feed 2. Certainly it has more than twice the food in an MRE entree.
When bought in cans, the price comes down somewhat, and the storage life soars to 30+ years. And I could live on this stuff. It's a viable, if somewhat pricey, option.