Today I had another 12 hrs shift so I took a Heater Meal and a MRE with me.
I realy like that pancake w/ blueberry topping one.
It´s a 2007 one, let´s see if it´s still good.
After heating up, it looked "different" as I knew it from a previous one
That´s a previous one, the pancakes had a brighter color and the bacon also.
I tried the first and only bite.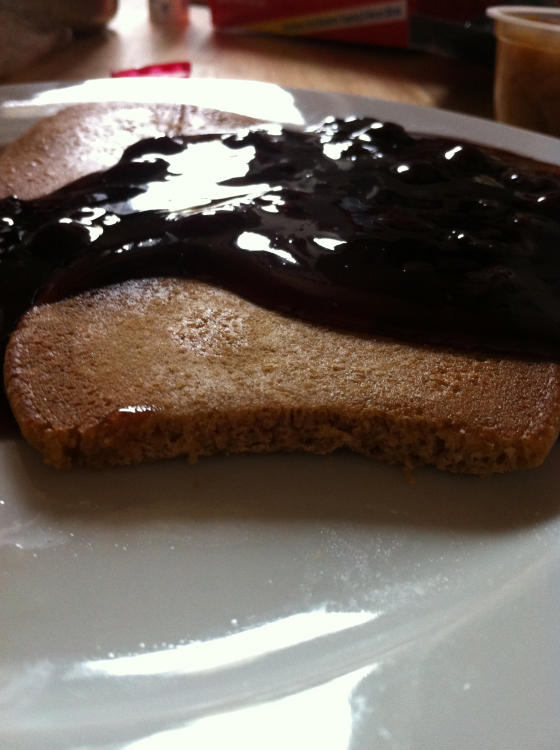 It tasted as it looked like, like an old, driedout shoe sole
The fruits were as dark as EPa fruits, but still ok
So it seems 5 years are too long for a heater meal