Here's a quick review I wanted to do for one of the newest MRE entrees. I believe it is offered as part of the 2011 menu 17. Sorry for the poor pictures.
I picked this up from the Epicenter.com. Since biscuits and sausage gravy are a breakfast staple here in the Southern United States, I thought this entree would have merit. Although I didn't have an MRE biscuit to go with it, I improvised and used wheat bread toast.
Pork Sausage with Cream Gravy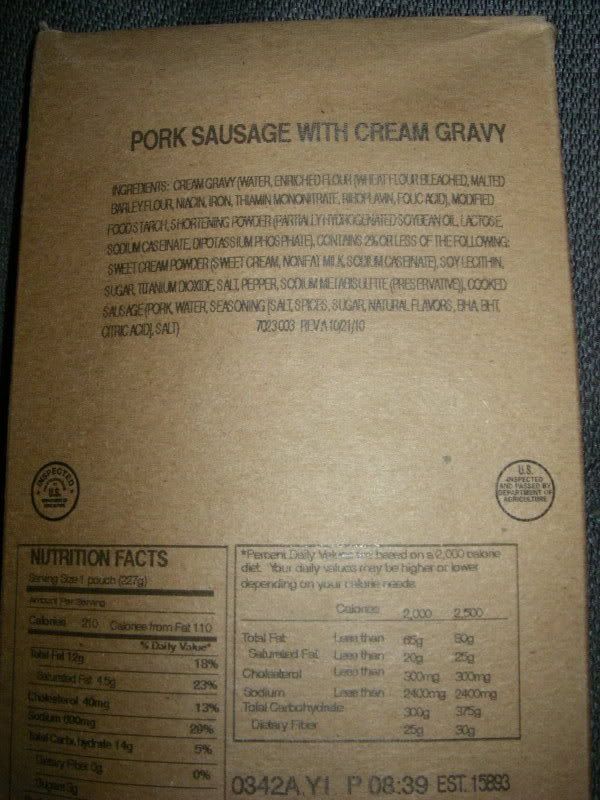 I dumped the contents of the pouch into a microwave safe bowl and microwaved it for about 3 minutes, stirring about halfway through. (Sorry, no pictures right out of the package.) Then I spooned it over the toast.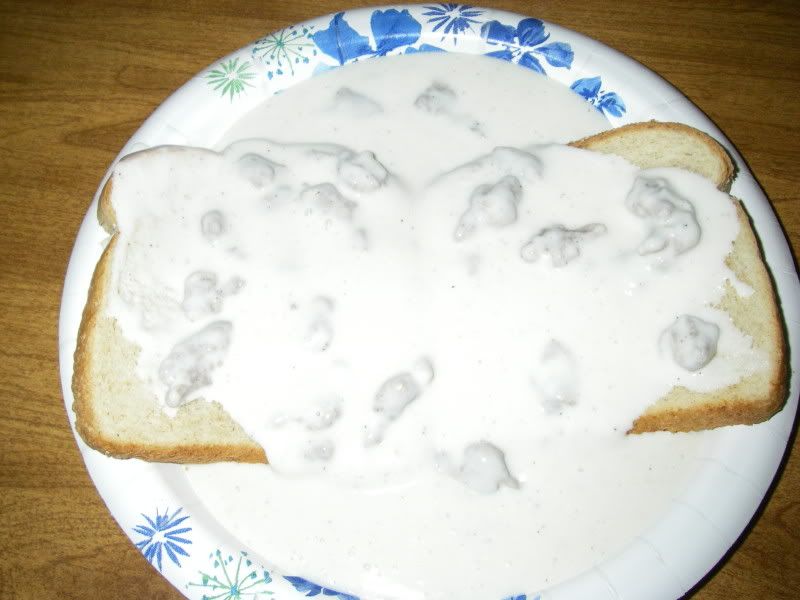 Another shot of it.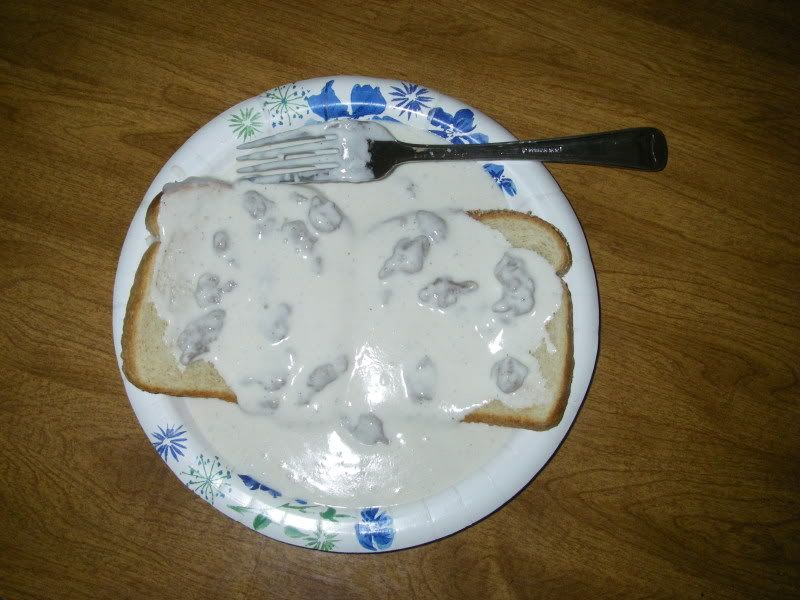 My impressions:
I was pleasantly surprised! I found it to be very tasty...very similar to the canned versions of sausage gravy that are available like this...
http://www.walmart.com/ip/Libby-s-Count ... z/10449104
It wasn't like homemade (homemade is always better!), but it was definitely something I would eat again. The consistancy was creamy, not too watery and there was plenty of sausage pieces throughout. The only thing was I thought it was a little too heavily seasoned...a pretty strong black pepper taste seemed to dominate the dish...still better than some of the bland entrees they have, and I'm glad it's yet another "breakfast MRE" offering!
Sorry for such a short review...not sure what else to say. If anyone has questions, please feel free to ask!