Hey Guys,
Sorry about my absence for a while... have been reading just not posting,
I am at university now and was bored one day on ebay...so i thought i would get an MRE (seemed like a normal thing to do).
I could have picked from a list, but i wanted a surpirse, I got
Menu 21
Chicken Tetrazzini
MFG date unsure. prehaps '03 '04 (thats what we normally get in the UK)
anyway
heres the MRE (i opened it before takin the pictures to check everything was there)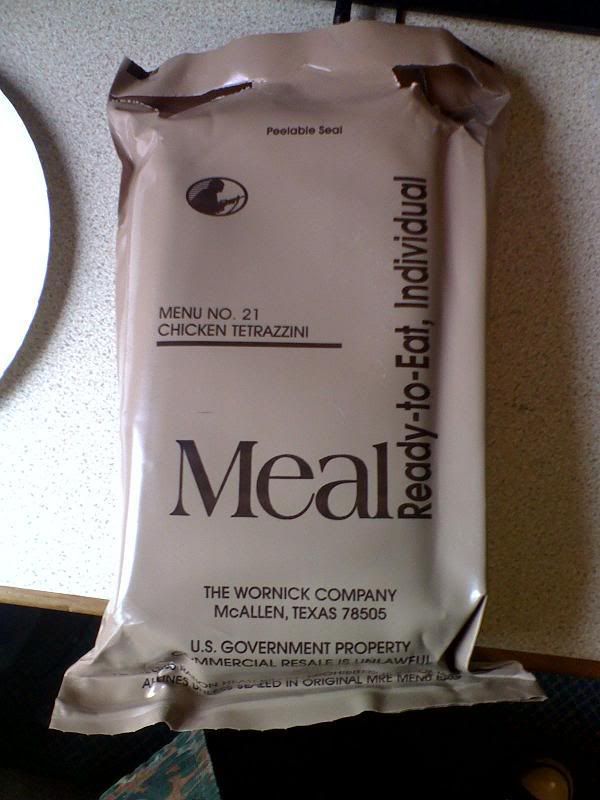 Contents of the Pouch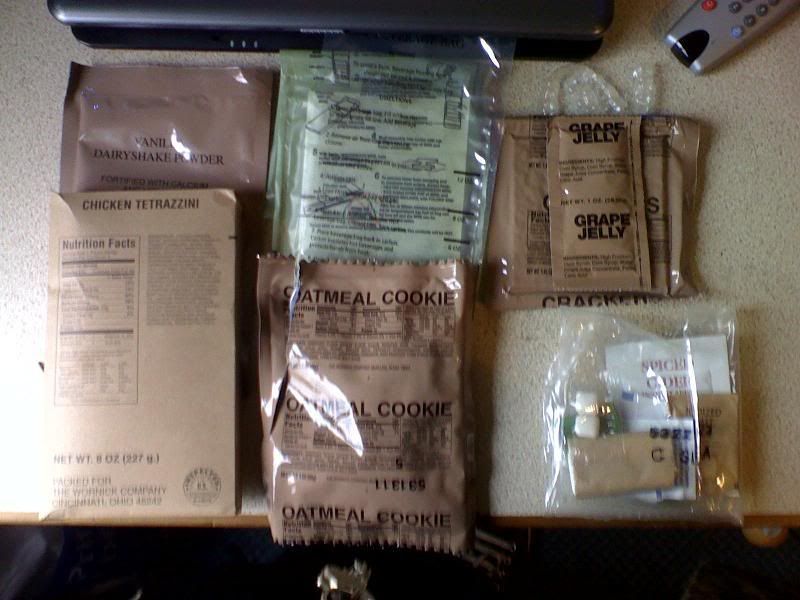 First thing I did was head straight for the Oatmeal Cookies, was wondering if they are similar to the british ones.... kind of are, but i rather the brit one.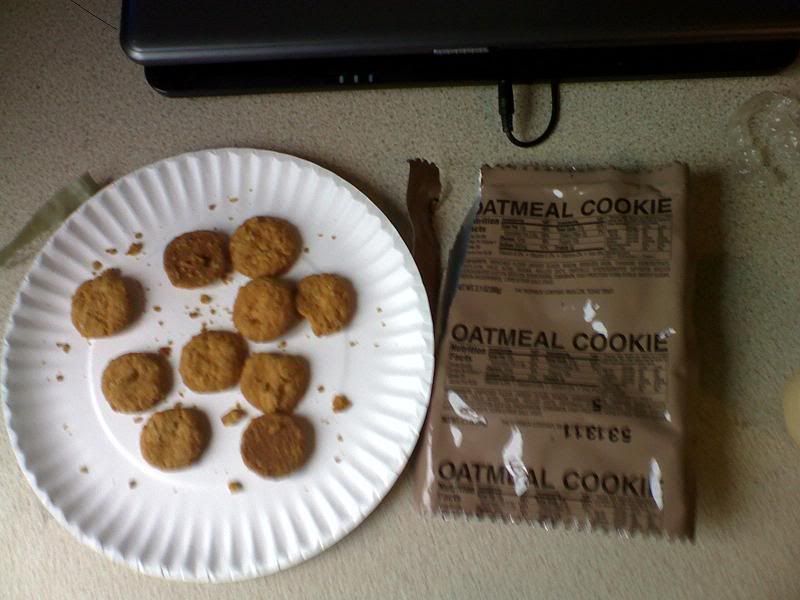 Had the Vanilla Dairyshake for the first time with this mre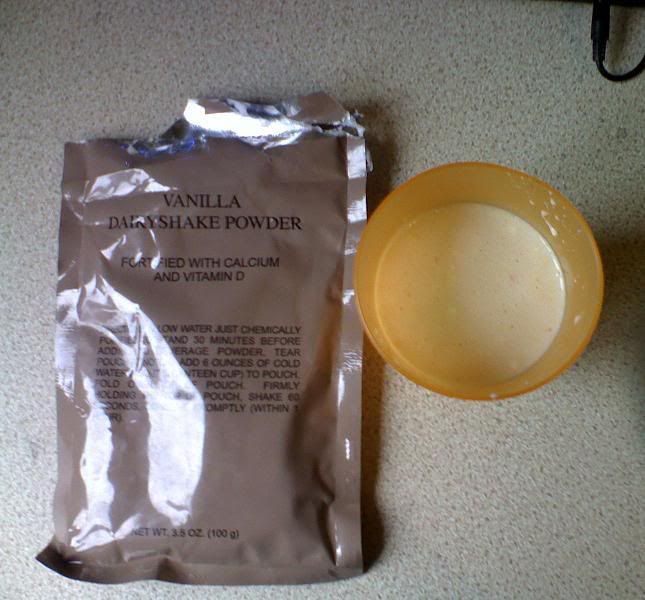 The main meal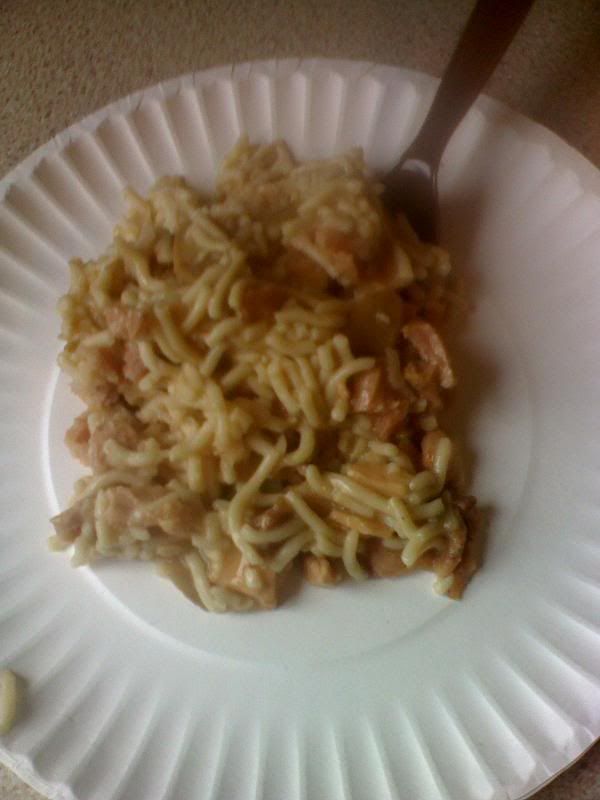 My lunch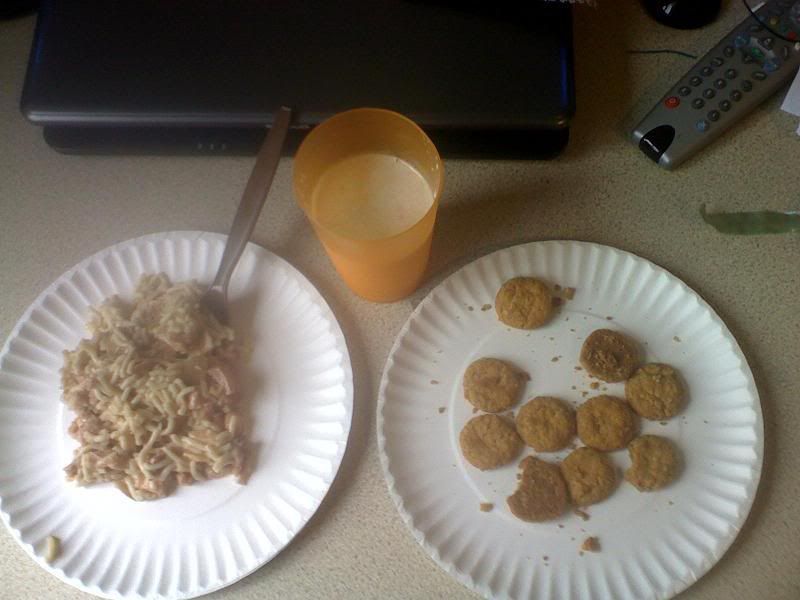 The aftermath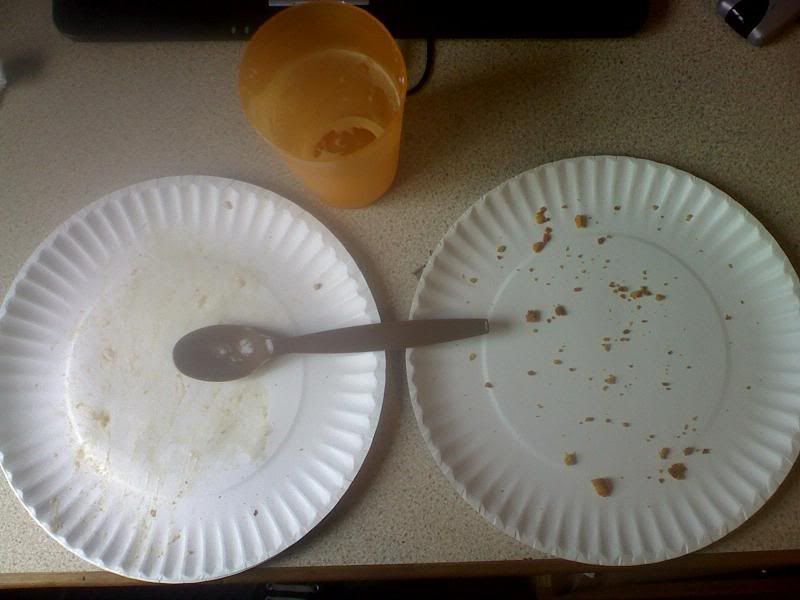 My review,
The main meal was very nice, was not over powering with artifical flavourings like some MRE's I have had (smoke in jambalya), it was a good meal, I would eat it again, I have not had many MRE's buts it not one i would turn down.
The Cookies,
They tasted great, quite sweet, dont think you could go wrong with them really, i still prefer the brit 24 hour one.
Vanilla Dairy Shake,
This is where i thought the meal was let down, the thing wouldnt disolve and was wayyyyyy to sweet for my liking, i thought there was way too much vanillia flavourings in it. I dont know if its an american thing with sweet things but I wouldnt drink it again, the mixture of sugar and creamyness was a little too much for me, though sayin that I did drink it anyway would rather the lemon and lime or cherry drink with it.
The jam and crackers,
It was just that jam and crackers, the jame was a little watery so i left it, though it was probably fine, never had grape jelly/jam before, Saved the crackers for some brit 24h meat paste...they are mych nicer then the brit biscuits.
Over all... it was a good meal, i would buy it again, i dont have much expreience with mre's but i thought i was good buy, i was happy with the surprise,
Garron