Hi guys,
today I want to show the newest "part" of my collection
, a opened case of EGG MIX, DEHYDRATED, DoP 1991.
The already opened case "EGG MIX, DEHYDRATED" packed by FISHER FOODS LTD. in good condition
Cardboard made by NEBRASKA PACKAGING, INC. January 1991
Printing on the case, no DoP is stated
Interesting: UNITIZED "B" RATIONS
DESERT SHIELD
, I guess such a "mission" printing is something particular on a ration case, never seen that before
Also interesting printing on the side of the box: Delivery information
. What means "JF1" and "SWE 300" in that context?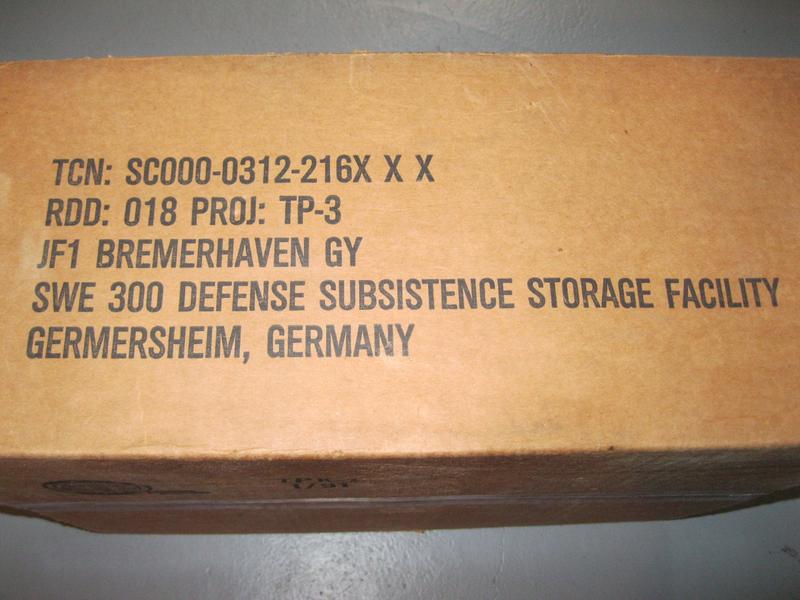 The empty case
The case with two original cans in perfect condition
Close-up of the EGG MIX DEHYDRATED cans
Close-up with instructions for preparing the contents
Date code
, can not "translate" that
So long mreheater72