This is my first post here, with many more to come. I never had an MRE before, and thus, I am interested in them.
I was looking at the Civilian MRE page here, and read the note about the fake/homemade MREs being sold online. Im interested in this particular image of one of these fake MREs: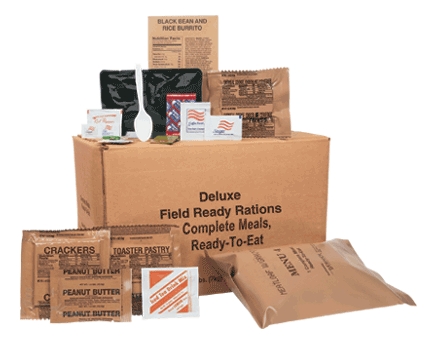 This particular fake MRE appears to have been made by a small company as there is a brown bag in the picture. I can only make out "Meatloaf w/Gravy", "MENU 4" and 'A complete meal, Ready-to-eat." At the bottom of that bag is what appears to be the packagers logo.
Anyone know who makes this fake/homemade MRE?